I was born and raised in a Christian home and grew up in the Ottawa area where my father was a minister in
Christian Reformed Church
and my mother was a Christian School teacher and I am grateful for the rich spiritual heritage in which I was raised.
However, it was through being seriously injured in a motorbike accident as a teen that I began to grow in my relationship with Jesus Christ. This accident started me on the journey of growing in my faith, and learning to love Christ and be obedient to Him.

Responding to Christ's call to share the gospel with other youth and to develop the skills to help them grow in their faith I applied to
Redeemer College University
in order to study and train for the ministry.  It was here I met my wife Amoriza.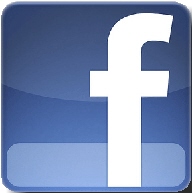 It wasn't too long before our family grew with the arrival of our daughter and she has been a source of much joy and laughter since then.  It has been a privilege to watch her grow into the godly young lady she is becoming.

When I finished my credentialing requirements for ordination in the
Presbyterian Church in Canada
, I was ordained as a Minister of Word and Sacrament, and I moved my family out to Calgary to take on the position as the pastor of Valleyveiw.
It's been a great move! My family and I love it out here - we enjoy the sunny weather, the mountains, and the community and the opportunities.

When I'm not busy working alongside Christ in developing the potential of Valleyview... I enjoy relaxing at home, working on some renovation project orwatching TV and movies.  I also like to get out and spend time with my daughter golfing and skiing, or going for walks with my wife and our dog – and of course I'm always up for going out to dinner at a local restaurant. 

G.