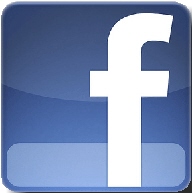 The story of Valleyview begins in the mid 50's when a few families on the west side of Calgary began to meet together for bible study and Sunday school in each other's houses.

Eventually this group of Christians became connected with the Knox Presbyterian Church in Calgary and for many years Valleyview was a rural preaching point of Knox in the Municipality of Rockyview.
In 1981 Valleyview became a self-supporting congregation of the Presbyterian Church of Canada, called their own minister and occupied a small country church building on the corner of 17th Ave and 69th St. on the land where the West LRT Station and the West Side Rec Center now stands.
In 1992 the congregation moved and built the current facilities on the top of Springbank Hill on 26th Ave.  Back then Valleyview was surrounded by fields, farms and aspen forests, but as the City of Calgary began to expand, suburbs replaced the fields and farms as new communities sprung up around the church. Valleyview was now a country church in the middle of the suburbs.
Navigating the transition from the country to the suburbs was not an easy change for Valleyview, but God's plans for this church were that one day they might reach out to the people who had moved into the surrounding communites. Slowly but surely He has transformed Valleyview into a Church whose main focus is to share the gospel of Jesus Christ in words and actions with those who live around them.
As a reflection of this transition, in 2012, the church changed its name to Valleyview Community Church.  While still a congregation of the Presbyterian Church in Canada, Valleyview's identity is shaped by their calling to the Communities on the west side of Calgary and their mission is formed by a vision of reaching out to those who do not connect with traditional Presbyterianism.

Today Valleyview is a multi-cultural community of people young and old, from different religious backgrounds, at varying stages in our spiritual journey, who are all growing together as followers of Jesus Christ.

Perhaps you have a part to play in Valleyview's story? We invite you to find out…

A CONGREGATION OF THE PRESBYTERIAN CHURCH IN CANADA