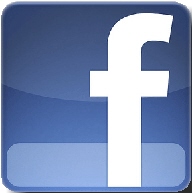 Want to go deeper in your spiritual journey?

Valleyview invites you to consider becoming part of a Christcare group.

In a Christcare group you will grow to experience the care and accountability of deeper Christian community.  You will learn to hear God speak daily in scripture through Biblical Equiping and have the opportunity to respond back

in Prayer and Worship.

Christcare groups also share Christ's love by serving other's outside the church in a variety of ways.

Current Groups

Monday Group -  meets Bi-weekly on Mondays

Lead by Joeba Brown, Barrie Wilson

Sunday Group - meets bi-weekly on Sundays

Lead by Chuks & Comfort Chukwu, Philipine Appiah

Ladies Group - meets bi-weekly on Tuesday

Lead by Cheryl Gill

Mens Breakfast Group - meets 2nd Sat of month @ 7am

Lead by Chuks Chukwu & Barrie Wilson

Prayer Team - meets weekly on Tues at 7pm

Lead by Comfort Chukwu, Philipine Appiah

Please contact the
Church office
403-681-9445 if you would like more information on any of the groups, meetings times and places